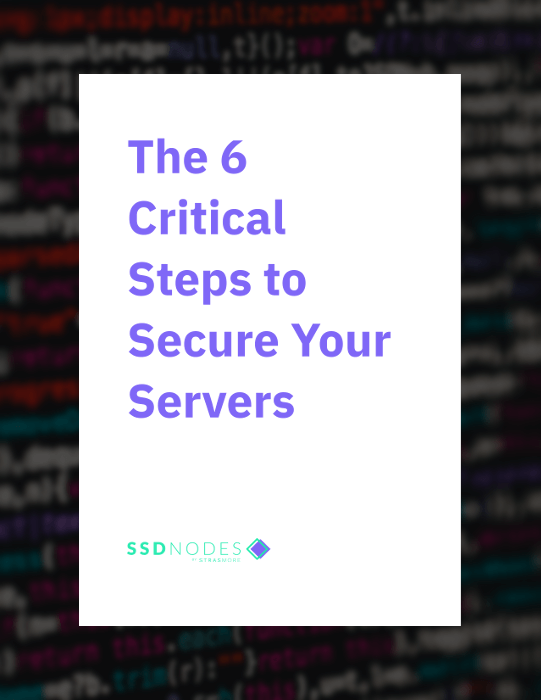 As soon as you boot up a new server, attackers will start to probe it for weaknesses. This might sound like a dire situation, but there are a few simple, easy-to-follow security strategies you can implement to prevent yourself from being an easy target.
Brought to you by SSD Nodes—simple, high-value VPS cloud computing to help you build amazing experiences on the web.
Thanks! You'll receive an email with your ebook shortly.
Current SSD Nodes customers can download this ebook from their dashboard—simply visit the details page for any of your servers and click the link.