Introducing our TOKYO datacenter...
The best deals in cloud hosting hit Japan!
Get the lowest prices on high-speed cloud hosting at our new Tokyo datacenter.
Host your projects close to your customers... and save UP TO 93% over DigitalOcean, Linode, AWS and the other guys!
Standard VPS
$99/yr

24GB RAM - SSD Storage
Performance VPS
$109/yr

24GB RAM - NVMe Storage
Limited time. Limited quantity. Get yours before they're gone!
Standard VPS -
Now in Tokyo & London!
100% SSD storage
Fast and reliable Docker-ready Linux VPS powered by Intel E5/Gold processors. KVM virtualization. Backed by a 99.9% uptime SLA and a 14-day money-back guarantee. Perfect for web hosting, WordPress hosting, app development, blog hosting & VPNs.
KVM / MEDIUM

8GB RAM
160GB SSD
2 vCPU
4TB transfer

Get started

KVM / LARGE

16GB RAM
320GB SSD
4 vCPU
8TB transfer

Get started

KVM / X-LARGE

24GB RAM
400GB SSD
6 vCPU
12TB transfer

Get started

KVM / 2X-LARGE

32GB RAM
480GB SSD
8 vCPU
16TB transfer

Get started
Get exclusive sales in your inbox
Performance VPS -
Now in Tokyo & London!
Super-fast NVMe storage
Next-generation speed from NVMe takes your websites and apps to the next level. Docker-ready, KVM, Intel E5/Gold, 99.9% uptime SLA and a 14-day money-back guarantee. Perfect for high-traffic websites, e-commerce sites, multi-site hosting & database applications.
KVM / X-LARGE

32GB RAM
480GB NVMe
8 vCPU
16TB transfer

Get started

KVM / X-LARGE+

32GB RAM
640GB NVMe
8 vCPU
16TB transfer

Get started

KVM / 2X-LARGE

48GB RAM
720GB NVMe
12 vCPU
24TB transfer

Get started

KVM / 4X-LARGE

48GB RAM
960GB NVMe
12 vCPU
24TB transfer

Get started
Enterprise SSDs in RAID 10
10Gbps network interfaces
Multiple, redundant Tier-1 ISPs
Root access and a dedicated public IP
Support for Ubuntu, Debian, and CentOS
Slash your hosting bill by up to 93%
During our new datacenter celebration, you can score a 16GB RAM VPS with SSD for $99/year.
Our competitors charge $80/month for 16GB RAM. That means you'll get 3 YEARS of hosting with us for the cost of 3 months with them!
Use the slider to see how much you'll save:
3 year cost for VPS plans
SSD Nodes
Linode
Vultr
Digital Ocean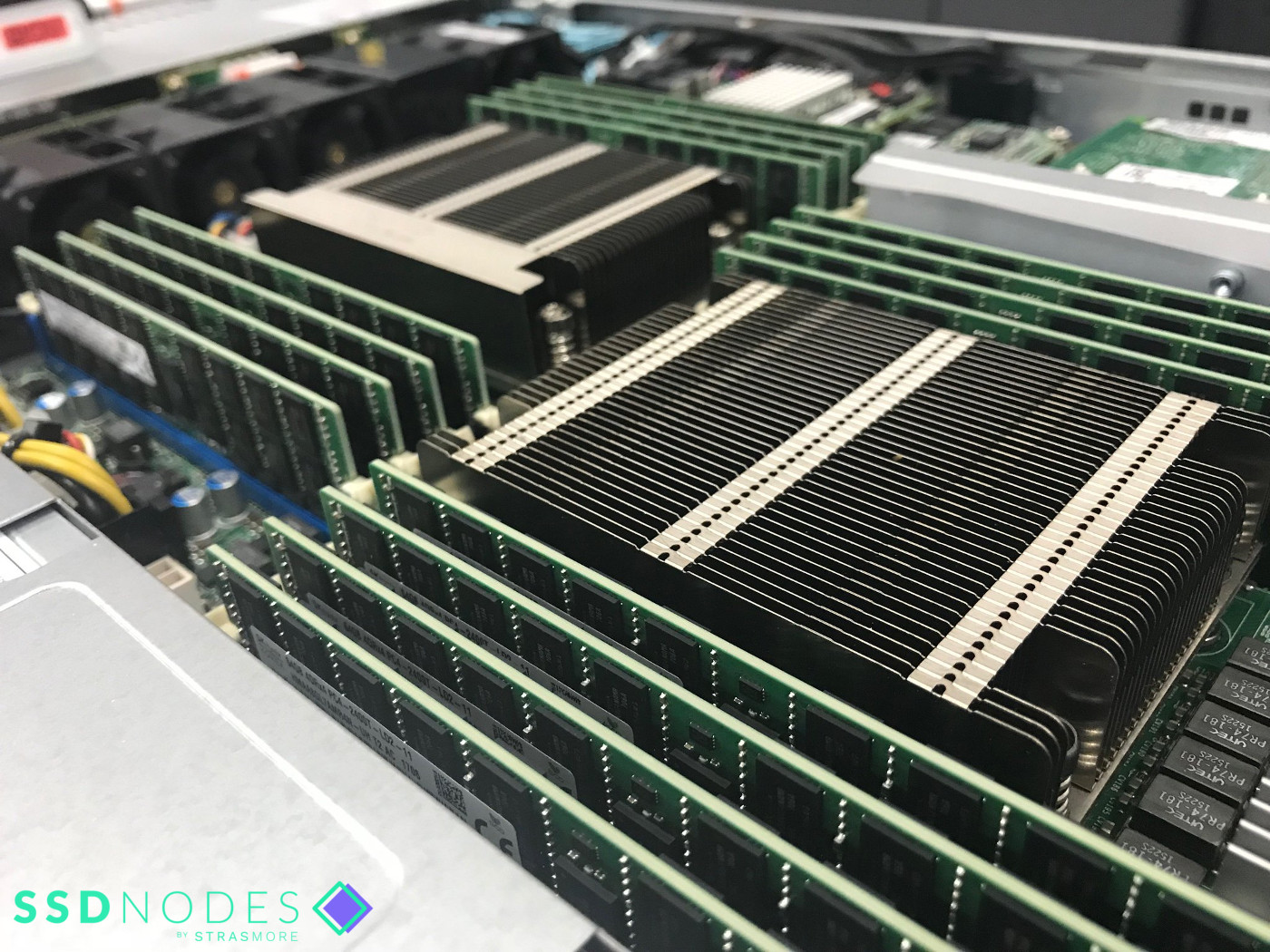 8 years of performance and reliability
We've been providing high-performance, 100% SSD cloud hosting since 2011.
So you can count on us to deliver a first class hosting experience with top-quality hardware and optimized infrastructure.
Join the thousands of clients who trust the SSD Nodes cloud to host their critical websites, apps, and development!
Keep your price forever
Whichever of our incredible deals you choose today, you'll keep your plan forever.
For example, if you buy a 3-year plan today, your plan will renew in 3 years at the same price as you pay today.
And it will continue to renew at that price, until you cancel the server.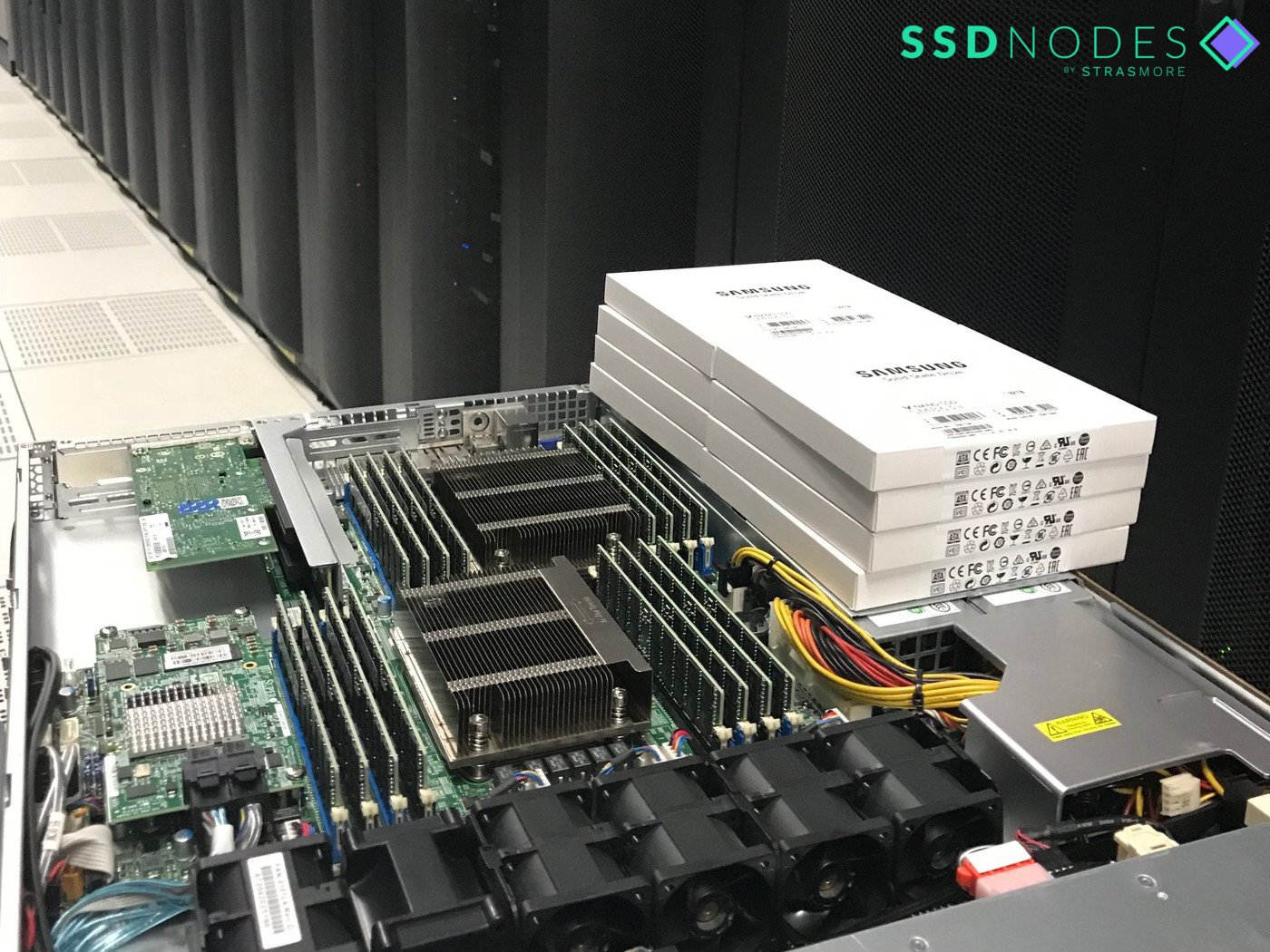 Thank you for a brilliant 8 years!
We can't wait to show you what we have in store next.
Every day I wake up, stunned at how much this company has grown over the last 8 years. It started with me and a dream, and now we're serving thousands of customers on many, many more servers. We have incredible host nodes and more than a dozen employees. Every week we claw more market share away from our biggest cloud hosting competitors.
And it's all thanks to you.
I think that's just one of the ways SSD Nodes is different—we grow at your pace, not an artificial one set by venture capitalists. That's how we focus on keeping prices low and keeping you happy.
I just shared my thoughts about the last 8 years on Serverwise, the SSD Nodes blog: Fear and control: SSD Nodes' CEO on 7 years in business. I know, the headline makes me sound like a dictator, but it all comes together with a little listen (or read). From bootstrapping to our first hires, I cover almost all of SSD Nodes' history—I hope you enjoy it. I certainly had a blast taking a stroll back through the company's earliest days.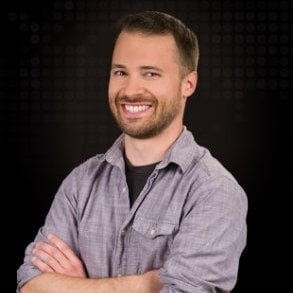 Matt Connor
Founder & CEO
Strasmore, Inc.
Want to get more server wisdom?
As part of our 8-year anniversary, we're doubling down on our blog, Serverwise. That means more tutorials, more DevOps tips, more opinions on the cloud computing industry—more of everything you need.
Once subscribed, you receive an email every Friday with a digest of all our new content. That's it. No tricks, no funny business.