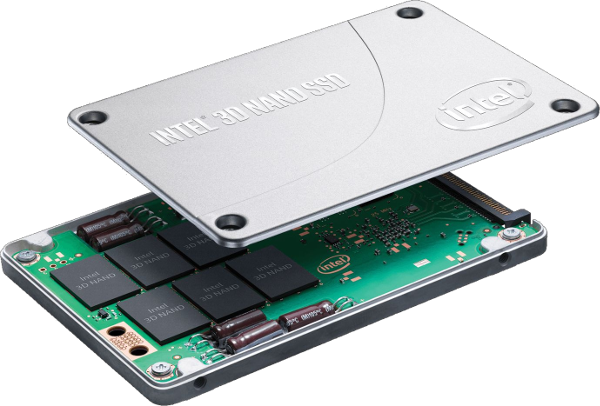 10X faster page loads than DigitalOcean.

Performance

VPS,
powered by NVMe.
Performance is our next-generation VPS, and it's powered by deep integration with NVMe disks. Get blazing fast page loads, unheard of read/write speeds, and disk performance that's 10X faster than DigitalOcean.
For a limited time only, get your own Performance server with NVMe for 75% less than a standard SSD VPS from DigitalOcean or any of our competitors.
Sale ends:
Our Performance servers: Tailor-made to take full advantage of NVMe technology.
NVMe technology
Push databases and applications with 6,400 megabytes per second read/write and 1,280,000 IOPS random read. That's 10X the raw performance of an SSD VPS from DigitalOcean, Linode, or Vultr.
Smart optimizations
We've made 100+ custom OS-level optimizations and deep integrations to make our Performance servers 10X faster than DigitalOcean, Vultr, and Linode. Performance is built specifically to work with NVMe.
Mirrored data
We mirror the data on our NVMe drives to at least double performance and to ensure our systems always retain a copy of your important data. Many VPS providers don't even do that with SSD.
Every Performance server comes with these premium features:
100% uptime SLA
14-day money-back guarantee
Zero-downtime upgrades
Docker-ready
Enterprise

NVMe

disks
Intel Silver processors
10Gbps network interfaces
KVM virtualization
Root access + dedicated public IP
Ubuntu/Debian/CentOS templates
Redundant Tier-1 ISPs
Amazing support team
I've been using the X-Large KVM solution from SSD Nodes for almost one year. For the price I'm getting a VPS several times better resource-wise than the prevoius ones I've used (DigitalOcean, Linode and Vultr).
I'm always looking for better deals and offers (that's why I found SSD Nodes in the first place) but it's not been easy finding a better deal for this price.
Performance has been stable and support has been responsive. I would recommend it to anyone!
Fabian (via TrustPilot)
Performance + NVMe: Reimagining the true power of your VPS
Our Performance servers have been optimized for speed from the ground-up. We start with 10X faster NVMe hard drives, add to that 100+ custom OS-level optimizations, and mirror your data for both redundancy and speed.
Get faster page loads, reduce latency, boost speeds by up to 10x, and increase I/O and resiliency by hopping onboard our new NVMe-based future. Get more reliability for you and a cutting-edge platform that is here to stay.
Plus, NVMe uses up to 70% less energy than SSD for a faster and greener experience for you and your visitors.
It's so good we might have to rename ourselves NVMe Nodes.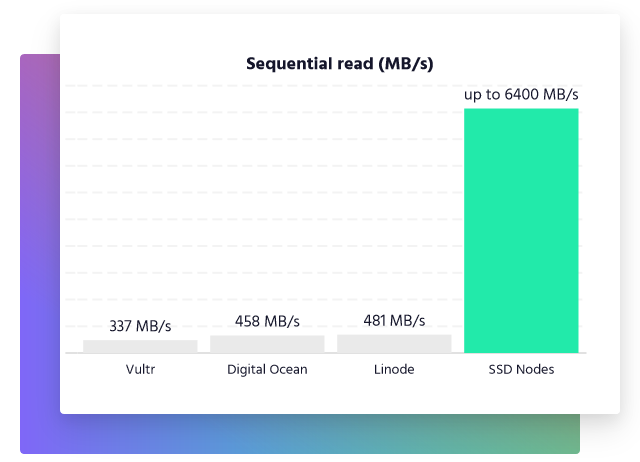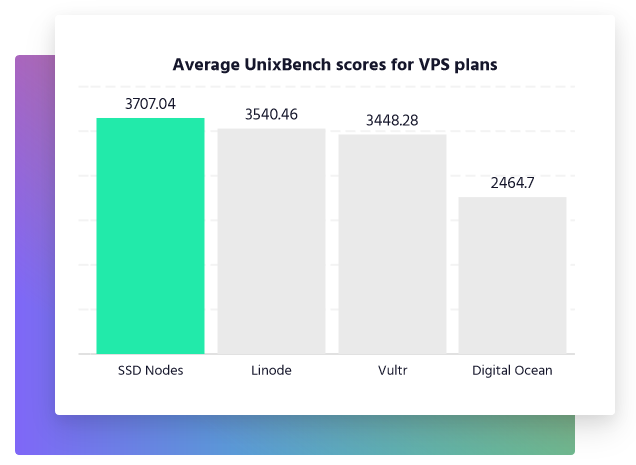 Setting the standard for VPS performance. Again.
SSD Nodes blazed a trail in 2011 when we launched as the first 100% SSD VPS hosting company. Now we're doing the same with NVMe. You won't find 10X technology at any of our biggest competitors, especially not at our prices.
Our UnixBench scores beat our largest competitors even before we launched our new NVMe-based servers. Now we're going to blow them away.
An obsessive dedication to lean infrastructure, combined with our ongoing commitment to progress, makes SSD Nodes your first choice for VPS hosting in 2019 and beyond.
We've helped our customers save millions on hosting costs already, and we're not stopping with Performance, powered by NVMe.
Plan

(Performance, with NVMe)

Savings over DigitalOcean, AWS, Linode, Vultr

without NVMe

8GB
$99

/yr

Save $2,583!
16GB
$109

/yr

Save $3,993!
24GB
$139

/yr

Save $5,343!
32GB
$189

/yr

Save $8,640!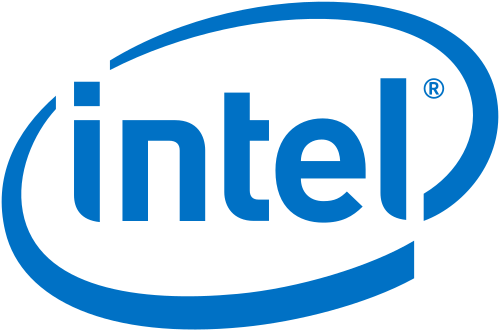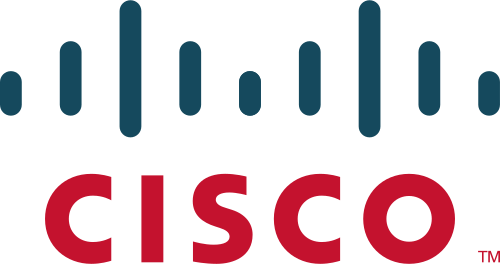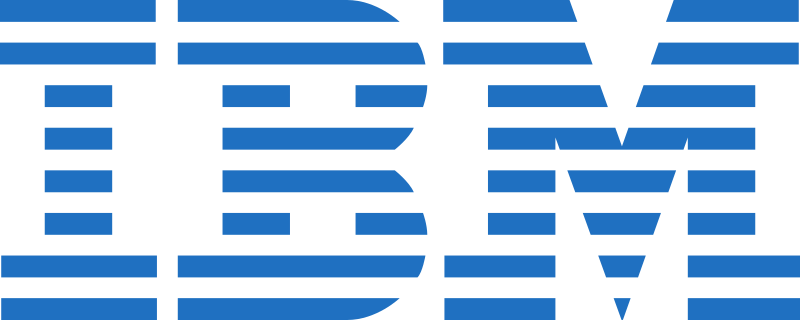 I just renewed a couple days ago and I love working with SSDNodes. Honestly, I feel a bit lucky to find them and try them out. I was scared to go unmanaged but got the hang of it really quick. ... No problems, fast support if needed, and the price is unbeatable.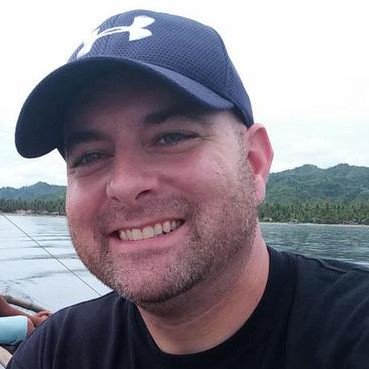 Adam Mulholland
Adding Social
Deploy 10X faster websites on Performance and save up to 90% during this sale!
Claim your Performance VPS now
(Limited supply. Act now. 14-day money-back guarantee.)