Many plans, always low prices
No matter your needs, SSD Nodes VPS hosting will save you money and give you the tools to start building.
KVM / X-LARGE

32GB RAM
640GB NVMe
8 vCPU
16TB transfer


Get started

KVM / X-LARGE+

48GB RAM
720GB NVMe
12 vCPU
24TB transfer


Get started

KVM / 2X-LARGE

48GB RAM
960GB NVMe
12 vCPU
24TB transfer


Get started

KVM / 4X-LARGE

64GB RAM
1200GB NVMe
12 vCPU
32TB transfer


Get started
Get exclusive offers and discounts in your inbox
Get 10X faster page loads with our new Performance servers, powered by NVMe. Available at incredible prices for a limited time only.
Intel E5/Silver processors
Enterprise SSDs in RAID 10
10Gbps network interfaces
Multiple, redundant Tier-1 ISPs
Root access and a dedicated public IP
Support for Ubuntu, Debian, and CentOS
Start saving hundreds on VPS hosting, instantly
Our 16GB RAM VPS will save you $4,023 or more on cloud hosting costs—go ahead, buy another server, shore up your 401k, or buy a round at the bar.
Let the slider show you how much you'll save every year compared to other VPS cloud hosting companies:
Yearly pricing for VPS plans
SSD Nodes
Linode
Vultr
Digital Ocean
About our KVM platform
How we offer so much for so little.
KVM is the ideal platform for developers and businesses that need fully virtualized hardware for maximum flexibility and speed. Run any application, including Docker, on our fastest servers, built with the latest Intel processors, enterprise-grade SSDs in RAID 10, 10Gbps networking, and multiple power redundancies to ensure your server stays online. And, thanks to hypervisor optimizations, you'll see a 40% performance boost over standard KVM.
How do we do it? We hear this question a lot—in a landscape of inflated cloud hosting prices, it's hard for some to believe the prices we offer. We don't blame anyone for being a little skeptical.
We're the best value in cloud hosting because of our engineers. They create remarkable efficiency, which means we can offer a cloud hosting experience that's faster than the competition, and at a fraction of their cost. Our engineers are the reason we can stand behind our belief that people should be able to deploy virtual servers that are both low-cost and incredibly fast.
| | KVM | OpenVZ |
| --- | --- | --- |
| Docker support | Yes, plus support for Docker Swarm and Kubernetes | No support |
| Intended usage | Complex, customized programs that require specific configurations | Simple websites and web apps that need easy, fast hosting |
| Major features | Resource isolation and improved software compatibility | Thin-platform raw speed |
| Linux kernel | Native OS kernel (3.10.0 and higher) | 2.6.32-042stab12X (shared kernel) |
| Kernel modules | Can be enabled, including FUSE | Cannot be enabled due to shared kernel |
| Data center availability | | None |
Looking for business or enterprise plans? Need a higher level of personal engineering support or dedicated resources?
SSD Nodes provided the best performance and best sized offering for the dollar—by far. My service was available within minutes and there were absolutely no issues getting everything setup and configured.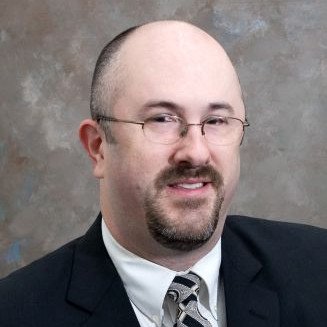 Ken Linger
Cloud Solutions Architect
Questions? Not quite ready? Fire away.